Saturday December 2nd, 2017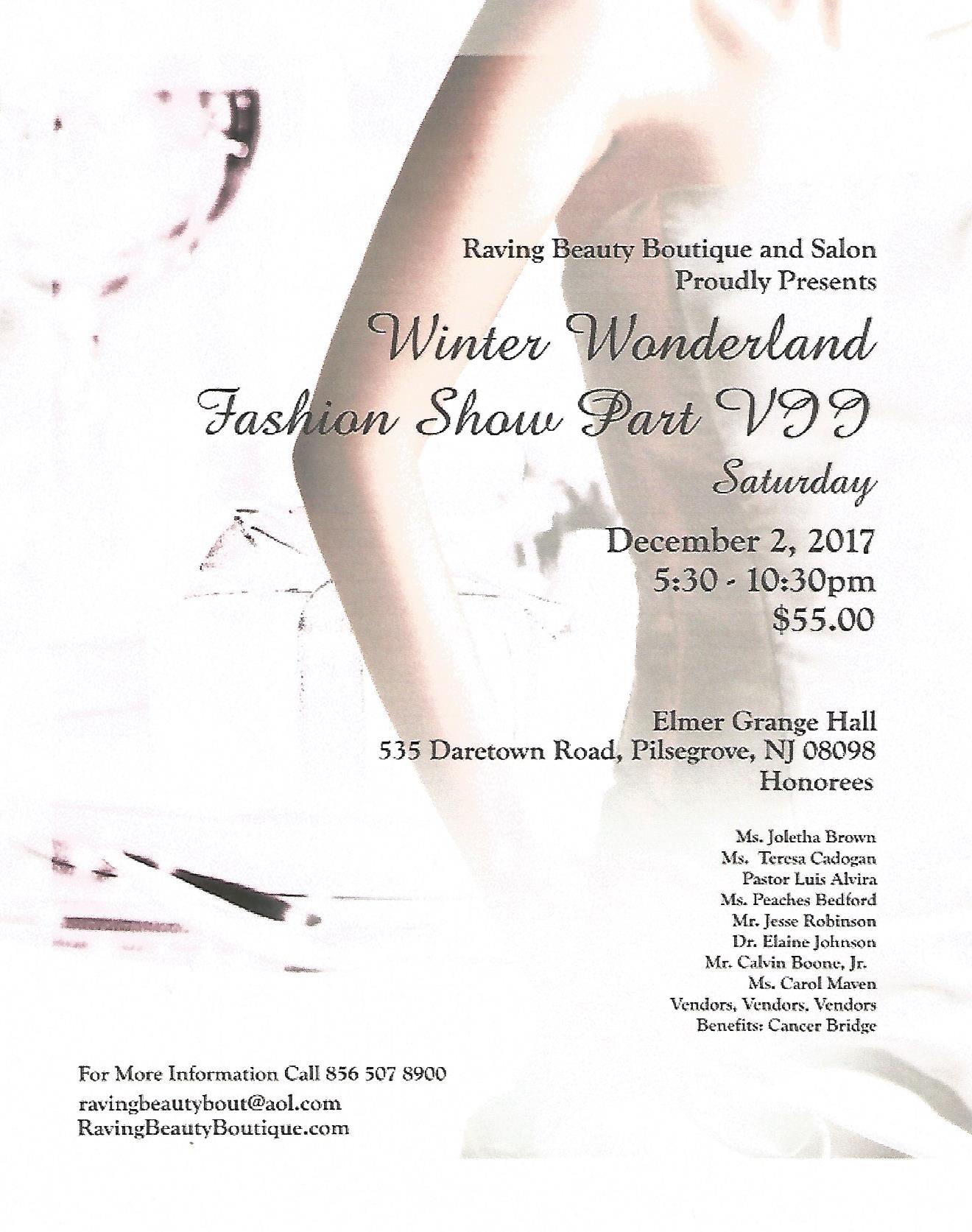 Winter Wonderland Fashion Show VII
@ The Raving Beauty Boutique
Click for More Information!
Welcome to Raving Beauty Boutique, Beauty Starts Here!
Raving Beauty Boutique is one location that provides just about all your beauty and fashion needs!
Our Professional Hair Salon provides the latest in styling techniques and services! Our Clothing Boutique offers a large selection of upscale women's and men's fashions and our Beauty Supplies for your at home salon quality names that will keep you looking your best.
Professional Hair Salon | Men & Women's Clothing Fashions | Beauty Supplies
To sum it up, This is Raving Beauty Boutique:
Personal Shopping | Well trained Staff for in-house servicing | Personal Attention | Sizes from 0 to 32 | Clothing for Tall and Large Men | Unique and Personalized Hair Services | Manicures and Pedicures | Facials and Scrubs | Fashion Shows and Home Shows
Raving Beauty Boutique has it's own Black Light Membership Card, where members can start our savings program immediately upon purchasing the membership card! To learn more about our Black Light Membership you can visit our Black Light Membership page or Call us Direct!
For the Boutique Call: 856-507-8900 and For Our Hair Salon Call: 856-507-0008
Or stop in and visit us: 525 N. Delsea Drive, Vineland NJ