Below are upcoming fashion shows and events!
News & Events
Saturday December 2nd, 2017
Raving Beuty Boutique and Salon Proudly Presents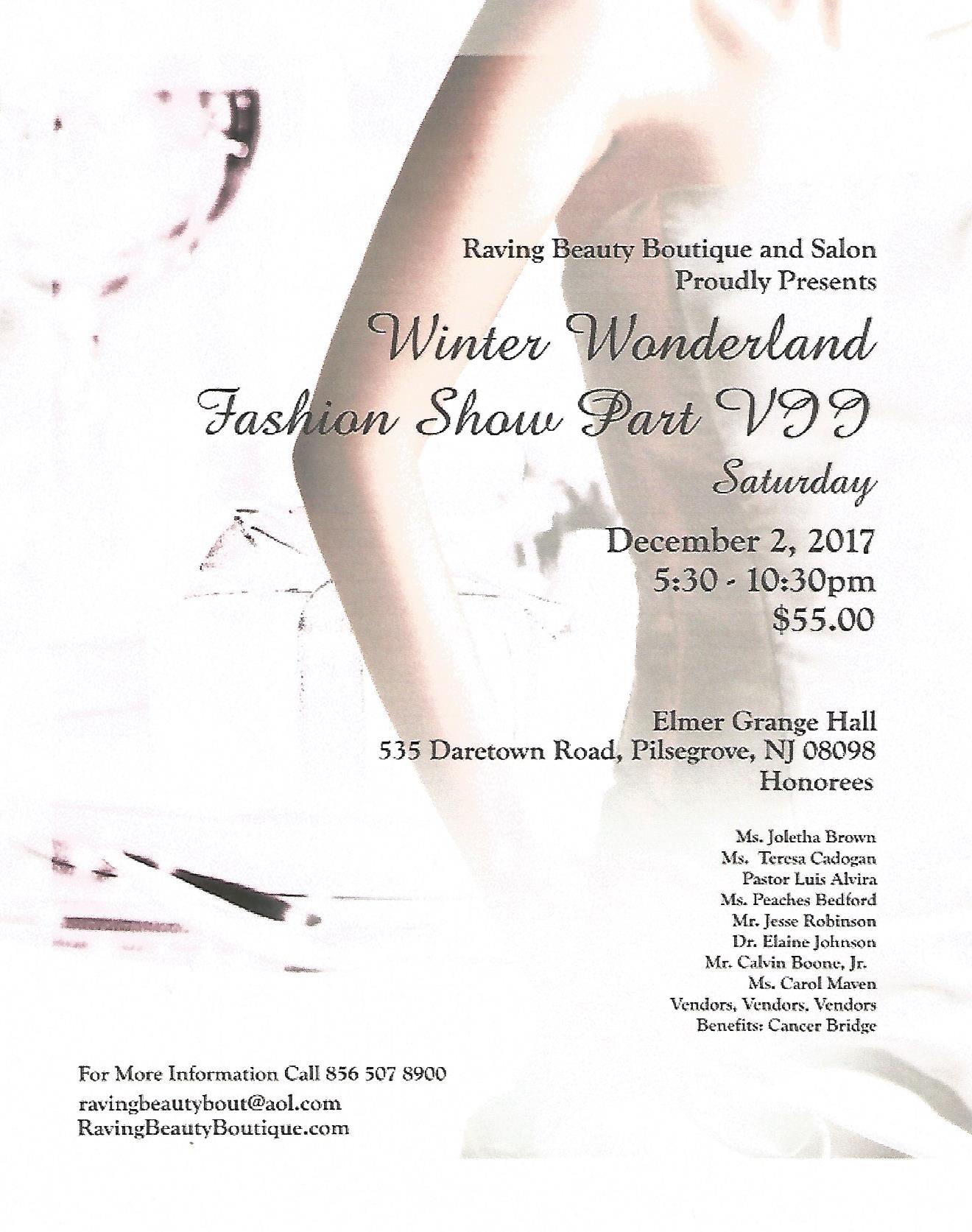 Winter Wonderland Fashion Show VII
5:30pm – 10:30pm
@ Elmer Grange Hall
535 Daretown Road
Pilesgrove, NJ 08098
856-507-8900
Raving Beauty can do your Fashion Show for Hire, for entertainment, fundraisers or other event you may want to plan. We have the fashion clothing and accessories!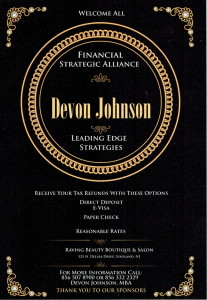 From our hair salon and beauty supplies to our fashion wear for men and women!  We know what it takes for you to look good and feel good and the designer names that we carry is going to do just that. Accessorize your look with our large selection of hats and handbags (for you men, we have the hats!).  Below is a sample of the fashions we carry – our fashion inventory is constantly being updated – it's always something new!