Our Black Light Membership card is perfect for those who love to save money!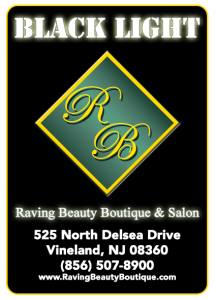 Immediately upon purchase of Raving Beauty Boutique's Black Light Membership Card purchase you can start saving immediately! We have several tier's of our Black Light Membership which offers more savings, so if you're interested – you do have to ask next time you stop by!
For only $25.00 for an annual membership card, you receive rewards such as:
20% all Boutique Clothing Purchases
Discounts on Salon Beauty Products
Discounts on Beauty Supplies
Show Discounts
and More!
Stop in today and ask for your "Black Light Membership" card!
With discounts on our Clothing Boutique Fashions and Professional Quality Beauty Products and Supplies and Show Discounts, you'll wonder why you did not become a Black Light Member Card carrier sooner!
Remember… Raving Beauty Boutique knows what it takes for you to look good  and feel good! And with discounts on your purchases, that will make you feel even better about yourself!
Contact us today to sign up!
Raving Beauty!